I wanted to buy an issue of J-14, just cuz there's MCR stuff in it sometimes. but the only MCR thing they had in this month's was a little poster of Gerard Way... and it wasn't a very good picture. so i didn't buy the magazine.

in the poster he had BROWN hair! so... is it an old picture, or did he dye his hair again? (i really hope it's the first one, i luv blonde gerard!) it's probaly an old picture... i mean, he's only been blonde for like half a year...

ANYways... guess what!!!

i got... CONVERSE HIGH-TOPS!!! whooooo!


and i hate 2 bring MCR up again... but i will.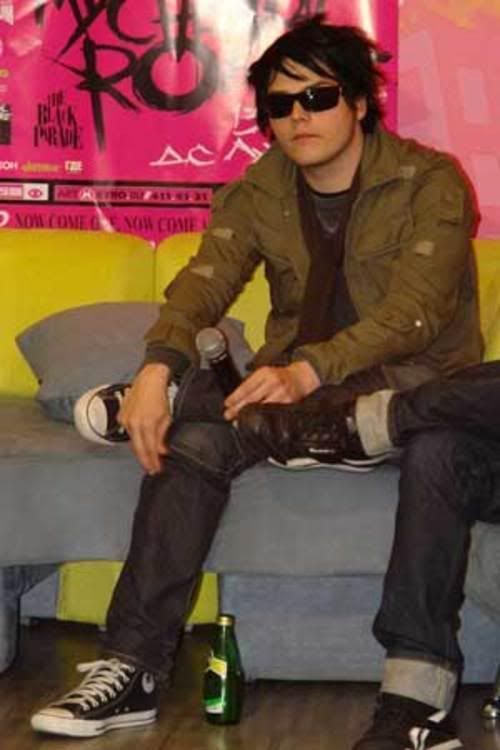 Gerard Way wearing converse shoes just like mine! (lol i guess that's not a surprise, a ton of celebrities have converse... although right now i can only think of Avril Lavgne ("old avril") and Gerard... heh :D lol)